About Peintre X
"Peintre X has many ideals. In the genre of art, he loves Beckmann, appreciates Damien Hirst and probably even the constructivists, he cites Marina Abramovic and uses them all in order to stand out from them himself.
His portraits are deliberately striking, interplays of light and shadow on colourfully, additively added layered surfaces. He works with strong contours, leaving no doubt of his authenticity and conveys significant meaning by way of graphic abbreviations, accentuating the expressive eyes – doubly stressed as a super symbol – the carnivorous red lips, and the sketchily drawn high forehead.

Rich in references, rich in characterizations, close to one's self and even to our everyday experiences, at the heart of the personal in general, Peintre X offers much upon which to reflect. He examines the direct encounter, seeks reflection and, above all, to inspire self - reflection. It's no wonder that he is also accessible to everybody on the streets, in an independent and absolutely credible form of art engagee."


Prof. Dr. Helge Bathelt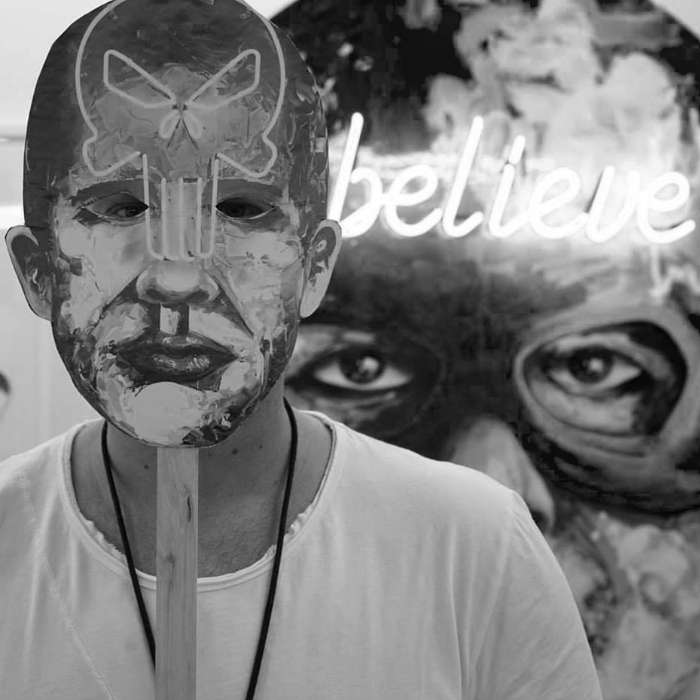 Some artworks of Peintre X will be exhibited at selected art fairs.